Quinoa Veggie Stir Fry
I don't eat a ton of grains and this recipe is not 100% paleo but now that I know what foods my family tolerates well we incorporate gluten free grains occasionally because they are real food and the kids tolerate them just fine! But, if you are 100% paleo or on an AIP protocol this recipe won't be for you. You could of course always sub cauliflower rice if you don't want to or can't do quinoa!
So I got inspired by this recipe from my kids cooking class. This year we decided to switch the kids to a Waldorf charter school. If you have not heard of Waldorf method it is a whole child approach and based out of Germany founded by Rudolf Steiner. I have been so happy with their new school. Everything they teach is exactly in line with what I believe. One of my favorite parts about the school is they have a farm and they have cooking classes. Of course I have been volunteering for the cooking classes since I love to cook. In the classes they only use real food ingredients, all organic, and always incorporate produce from the farm. Its truly amazing seeing all the kids in action preparing and cooking up the food. At the end they get to eat what they cook. You would be surprised to see that almost all of the kids will try and like what they cook even if it is full of vegetables or stuff they have never eaten before. This is because they are a part of the cooking process, and they are using fruits and vegetables that they have grown and harvested themselves. I always tell my friends who have kids that are picky to GET THEM IN THE KITCHEN!!! the more they are involved the more likely they will be to eat the food.
This recipe like I said is inspired by one of the recipes the kids cooked at school. However, I used different ingredients. The recipe my kids cooked has fennel, fresh peaches, mint leaves, and fresh corn. What I love about this recipe is the Turmeric that is added. It gives it a beautiful yellow color, but also adds healthful benefits. Turmeric is truly a powerhouse of a superfood. It contains anti-inflammatory properties and is a powerful antioxidant. I try to get turmeric into my diet as much as possible. Turmeric can be strong, but it does not overpower in this recipe at all, and you can always use a little less depending on your taste.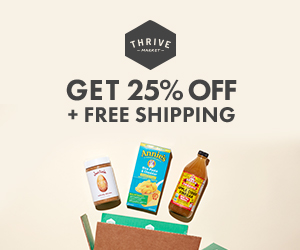 Servings: 8-10 Servings
Ingredients:
4 1/2 Cups cooked Quinoa ( follow instructions on package)
1 large/2 small Yellow Squash diced into small pieces
1/2 bunch of Kale chopped into tiny pieces
1 Cup fresh basil
1/2 Cup Almonds chopped into small pieces
6 Medjool Dates
3 TBSP Coconut Oil
1 TBSP ground Turmeric
1 tsp Sea Salt
1/2 tsp Black Pepper
Directions:
Dice squash, kale, dates, almonds, and basil leaves into small pieces then set aside.
In a saute pan on medium heat add your coconut oil then add the squash, dates and, almonds cook for approximately 5 minutes.
Then add spices along with the kale and cook for another 2-3 minutes until kale is wilted.
Add the cooked quinoa and the basil leaves and stir to combine. Cook for just a couple more minutes to make sure quinoa is warm.
Serve Warm
Hope you enjoy!!