Chocolate Chip Cookie Dough Ice Cream (Gluten Free)
Who doesn't have those fond memories as a child eating the cookie dough before you even made the cookies? I know I LOVED cookie dough and still do. Cookie dough ice cream was my favorite! Most cookie dough however is full of hydrogenated oils and LOTS of refined sugar. It's summer so ice cream has been on my mind and I wanted to create a grain free cookie dough ice cream that myself and the kids could enjoy without all the yuck ingredients. And let me tell you my kids LOVED THIS!!
So there are two parts to the this recipe, the cookie dough and the ice cream. You should have extra cookie dough leftover which is what I had intended so you can keep the leftovers in the fridge and eat for a little treat. You could also freeze it. I just want to put it out there that this cookie dough IS NOT to make cookies out of. I made it specifically for the ice cream and to eat plain so I'm not sure if it would even bake into cookies.
The cookie dough does call for grass fed butter, but if you can't tolerate butter ( many people can have butter even if they can't drink milk) or if you want to make this vegan friendly just sub out the butter for an extra 1/4 cup of coconut oil. It just won't taste as good without the butter, but it will still be good!! I hope you will feel like a kid again eating all the cookie dough!!!!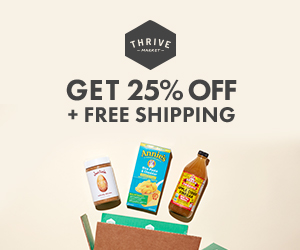 Cookie Dough Ingredients:
1 Stick Grass Fed Butter softened ( Sub out 1/4 cup Coconut Oil for dairy free/vegan option)
1/4 Cup + 2 TBSP Coconut Oil
1/4 Cup + 1 TBSP Coconut Flour
1/4 Cup Cassava Flour
1/4 Cup Raw Cashews (or 3 TBSP Cashew Butter)
1/4 Cup Dairy Free Dark Chocolate Chips
1 TBSP Raw Honey
3-4 drops liquid Stevia or 2 tsp Monk fruit ( you can omit the stevia and add extra honey)
2tsp Vanilla Extract
1/4 tsp Sea Salt
Directions for cookie dough:
Add coconut oil and cashews to high speed blender or food processor and blend until smooth.
Add cashew and coconut mixture to a large bowl then add softened butter, sea salt, honey, stevia and vanilla extract and completely blend.
Add Coconut flour and cassava flour to mixture and continue to blend until you get a dough consistency.
Finally fold in chocolate chips. Your mixture will be slightly thinner because of the coconut oil, but will solidify more once refrigerated.
If making ice cream line a baking sheet with parchment paper and scoop 1/2 tsp size portions onto sheet. You will use about 1/3 of the mixture for the ice cream. Then pop in the freezer to solidify. Store remaining cookie dough in a covered dish or mason jar in the refrigerator.
Vanilla Ice Cream Ingredients:
2 Cans Full Fat Coconut Milk
7 Medjool Dates soaked in coconut milk for 30 minutes
1 Pastured Egg Yolk (Omit for vegan option/egg allergy or of pastured eggs are not available)
2 1/2 tsp Vanilla Extract
1/4 tsp Sea salt
Directions for ice cream:
Make sure pits are removed from dates in add them to a dish with coconut milk and let soak for 30 minutes
After dates have soaked add them along with the remaining ingredients to a high speed blender and blend on high until there are no longer pieces of dates visible.
Add blended ingredients to an ice cream maker.
When the ice cream is almost done add in your cookie dough pieces so they get folded in. Make sure you do it at the end or else they will sink to the bottom if the mixture is still a liquid.
** If you don't have an ice cream maker add the blended mixture to a large dish and freeze in your freezer. Ever hour make sure to stir the mixture up. After a few hours when the ice cream is almost frozen fold in your cookie dough pieces.